Infrastructure
The Centre for Agri-Management  having good infrastructure within the university campus with an aesthetically structured building providing perfect B-School standard.
Class Rooms
Classrooms are specially designed to ensure participative learning environment. Internet facility through Wi-Fi system and latest audio-visual aids are available in the classrooms which provide a high standard of teaching.
Library
The WiFi enabled   library has very rich collections of books, journals, periodicals and reports to fulfill the research and teaching needs of the academic community. CAM's Library is subscribing   journals and periodicals,   magazines and  news papers. Along with this, library has 4552 books on diversified subjects  .
Parija Library: The UTKAL University Library (Parija Library) was established in 1946 having 337695 Nos. of books and 336 nos. of journals, both Indian and foreign are 3673 nos. Of Manuscripts .The Library is completely housed in its own building inside the campus. The Library also caters to the needs of all types of readers by borrowing books/journals/Photo copies of non-loan able articles and journals from National and Libraries on Inter-Library loan basis. Working hours of the Library are from 9.00 A.M. to 9.00 P.M. on every working day. Besides the Parija Library Centre has a highly specialized, well stocked and furnished library having about 15,000 volumes of latest books on Agriculture, Agribusiness, cooperation, areas of Functional Management such as Finance, Accounts, Banking , Economics, Rural Development, Law, Computers and other related areas catering to needs of the participants. Besides all leading journals, newspapers, magazines etc are available in the library.
Conference & Seminar Facility
As a nationally reputed Agribusiness management institute we are having State of art infrastructure to develop overall presentation, communication & interpersonal skills. Seminar hall & conference rooms are equipped with WiFi connectivity, audiovisual aids, controlled environment and other facilities as per global standards.
Hostel Accommodation
The Centre has adequate hostel facility, having two separate hostels with single seated rooms for boys.   Quality food is provided to the students through the Cooperative Mess, managed by the students themselves.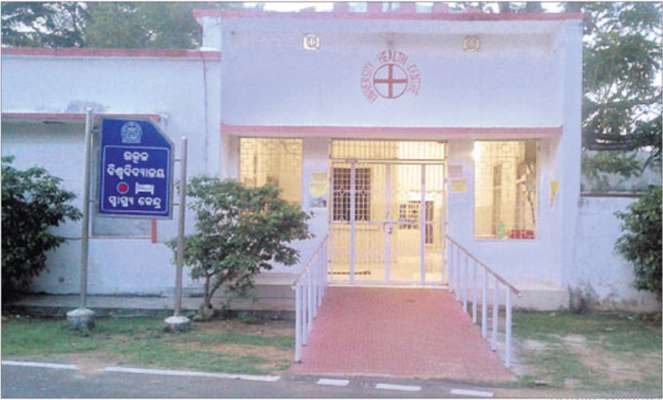 UNIVERSITY HEALTH CENTER
University Health Center is a medical  wing of the Utkal  University.  It renders services primarily to students, faculty, staffs and their family members and residents of the university quarters. The health centre is running in a separate building with good infrastructure.
Sports Council
The Sports Council is an important unit of Utkal University, established in the year 1943. The main aim of the Council is to Initiate, Coordinate, Execute and manage various kinds of Sports activities including Adventure Sports and other such programmes to promote general interest in Games and Sports among the students of the University. This improves the standard of Competitive Sports and Games in the University and also among affiliated colleges / institutions.